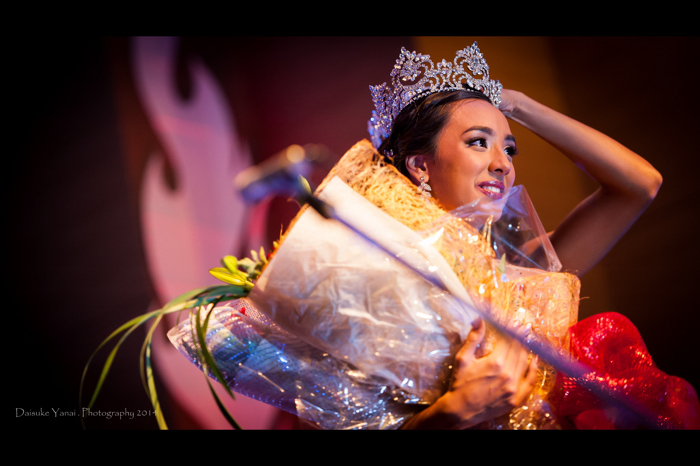 Miss Marianas Teen 2014 with her crown.
Please let me proudly release this image.
'Miss Marianas Teen 2014 with her crown'.
Almost same as this image had been in my mind ever since I was offered this opportunity, being an official photographer of MMT2014.
Now, I'm very proud of myself indeed because I could make it real.
I'd like to say, taking a lot of pictures is not only my work as an official photographer, but also capturing the moment, I mean including very precious moment, is my very important work.
While being there beside the stage, I had been seeking where is the best spot to aim my camera at candidates.
And at the very last moment of the event, this is the picture I took.
By the way, the theme of this event was ' Girls on Fire'. Fortunately, I could capture only the Queen in spite of the crowded stage with great 'Fire' background.
At last, I'd like to say congratulations to all candidates again. And it's my pleasure if those photos I took bring great memories to you when you see it in the future.
Thank you very much.
Official photographer of Stella Marianas' MMT2014.
Daisuke Yanai